How To Grow Your Mental Health Practice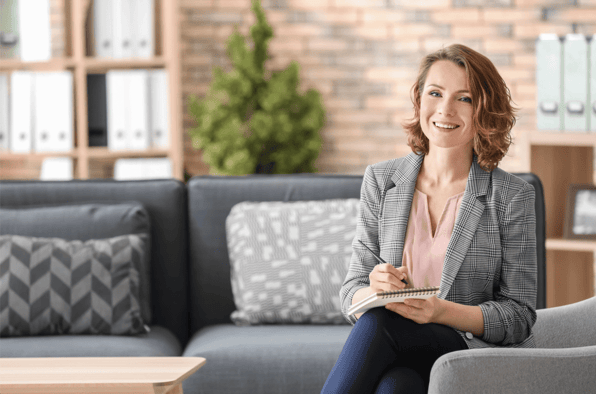 The future for mental health practitioners is looking bright. Now more than ever, people understand the value of good mental health. And now more than ever, people are willing to talk about struggles with mental health and work with professionals to improve their mental health. That means there's a broad base of patients with whom you can grow your practice – no matter what your specialty might be. This brief guide will help your practice grow in sustainable ways:
Go Digital
Taking your practice online is one of the most cost-effective ways of growing it. You can look at going digital through two lenses: marketing and practicing.
When it comes to online marketing, a strong social media presence is a boon. Mental health is, of course, an intimately personal thing, but there are several resources that you can make available to followers and prospective clients. You can use Instagram to post quick tips and articles. You might also use the platform to post pictures of staff activities, charitable work, or other feel-good content.
Social media is one of the best ways of growing your client base, in large part, because it's free. You can opt to use paid advertisements as well. These can be quite effective, but it may be best to start with organic posts and move to paid ads once you've already established a presence on various platforms.
The second element of going digital is moving part of your practice online (also known as teletherapy). This can be incredibly convenient for people who don't have the time or ability to make it to your physical location. The COVID-19 pandemic has already pushed many practitioners to transition to online spaces. Zoom, Microsoft Teams, and other video chat software have enabled patients and mental health professionals to stay "close" even while being physically distant.
Let patients know upfront that you can meet with them virtually or in person; talk to them about which method they prefer and why.
Hire More Staff
As your practice grows, you may find that the biggest bottleneck is time; you only have 24 hours in a day, and (hopefully) you're delegating at least 8 of those hours to sleep. You can't do everything, so you may need to hire staff to help you. They can engage in roles outside of mental health (like reception), or you can get new specialists in your clinic to broaden your practice.
This advice is practical for clinics that already have a lot of staff, too. You work in mental health, and your staff's mental health matters too. When you have enough people around to allow your staff to take vacations and days off, everyone will be happier, healthier, and more able to handle the wide variety of stresses that come with being a mental health practitioner.
Finding the right staff can be a bit challenging; you need someone with skills that match or balance out your own. You also need someone who will integrate nicely with the culture at your clinic. In light of these things, it's important to know what qualities to look for in caregivers. Mindfulness, empathy, good organizational abilities, and more, are essential.
Automate
There are a variety of automation platforms you can use to increase efficiency at your practice. A great place to start for mental health professionals is online booking. This couples particularly well with the digital marketing mentioned above; you can link to your clinic through your social media bio, then have patients book online. Many of the platforms which allow for online booking will also send appointment reminders, which leads to less no-shows and cancellations.
You can also automate certain interactions with patients and clients through the use of chatbots. They can't answer complex queries, but they can guide people who are looking for information with simple answers to uncomplicated questions. You can use them across social media, and they operate 24/7, so they're a great way of keeping in touch with clients and patients even when you're asleep or otherwise occupied. The more people you can help at once, the easier it will be for your practice to grow.
To help run your behavioral health practice more efficiently, rely on a quality practice management software like Psyquel. We've been an industry leader since 1997, and we're here to help you handle all your billing, scheduling, EHR/EMR, and practice management needs. Contact our team for a free trial today!